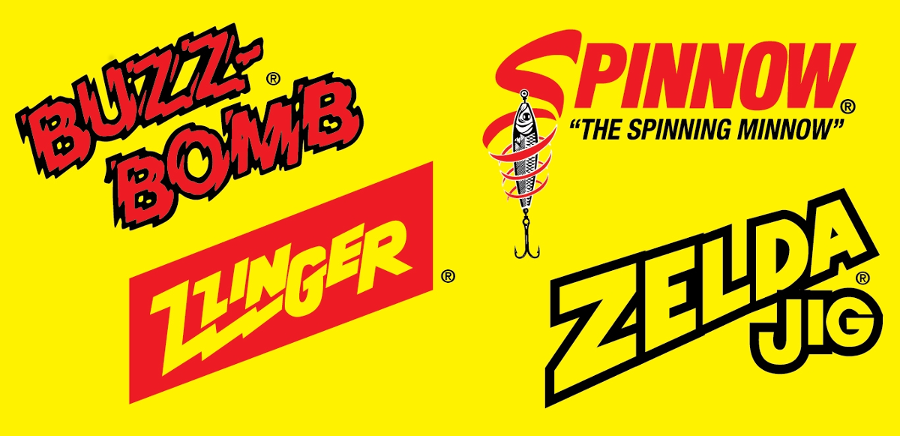 Manufactured In Canada
Who We Are
For over 50 years, Buzzbomb Tackle has been a leader in patent design and manufacturing of fishing lures. The successful lures include Buzz Bomb, Zzinger, Spinnow, and Zelda Jig.
The product line's unique sonic abilities and erratic rotating, flashing action attract and annoy all fish large and small into striking voraciously.
The highest high quality at reasonable prices.
Manufactured for over 50 years in Canada with custom hooks from the USA.
Science-driven design with no part or paint a stock component.
Family run operation.
Globally renowned and proven to catch every type of fish – in fresh and salt water, cold or tropical – Buzzbomb Tackle has sold millions of lures and is one of the largest lure manufacturers in numerous classes in North America and the world.
Over 50 Years Experience
Historical Story
Few lures create lasting effects in sport fishing; they appear enjoy popularity for a time, then disappear. One exception is the Buzzbomb and its family of lures. More than 50 years ago, Canadian inventor Rex Field from Courtenay B.C. developed an odd shaped lure and introduced a masterful technique for its use. "Buzz bombing" is now world renowned, and is a common term used to replace the term drift fishing.
Most angling techniques centre on placing bait or lure within range of a fish's vision, where it hopefully bites because of hunger, annoyance, or curiosity. Rex knew that struggles of wounded bait fish lured predators, so he reasoned that more fish would bite a lure if he could attract them from beyond their limit of visibility, and then trigger their feeding instincts.
To accomplish this he based Buzz bombing on a youthful past time. As a boy, he often played with slender wooden laths, which made great playful swords, but they had another use: If you held one in the centre and threw it through the air so it rotated sideways, it made a loud buzzing sound. Mr. Field incorporated this concept with the help of a stethoscope to create a lure that worked equally under water. Through years of design and testing the ultimate "buzzing" fishing lure was realised, and as mor years past, more lures – the Zzinger and the Spinnow – with the same ICONIC SONIC characteristics were engineered and sold.
CLICK HERE to learn to fish with our lures – there are key techniques to execute with our lures!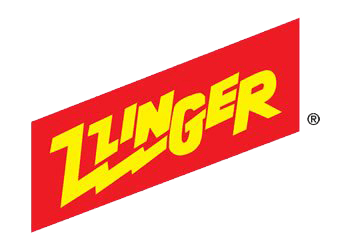 Buzzbomb Tackle Lures that are Pure Dynamite!
Unique Technique
For over 50 years our lures have been leading the pack in design and innovation. Often copied but never properly replicated BuzzBomb Tackle's lures are highly engineered in all aspects of content and design. It is for these reasons, along with the commitment to North American manufacturing from a small town that BuzzBomb has a first class reputation and carries a very attractive price point. Buzz bomb, Zzinger, Spinnow and Zelda Jigs are at the top of sales and fish productivity where ever they are used. Their unique sonic profile and erratic flashing action attract ALL FISH, large and small, salt and fresh into striking voraciously. Forget the "luck" – Put SCIENCE on your side!!
Techniques
Run line through lure, through enclosed black bumper and tie the hook on (Use 8 – 12 lb. test line for 1 1/2″ to 2 1/2″ Bombs, 15 – 20 lb. test for 3″ – 5″ Bombs). Use a good stiff 7 ft. rod and a medium to large spinning reel.
Don't forget to put the lure on the "right way" – not upside down!
But that tends to work anyway! Look this guy caught a SHARK with a Zzinger upside down!.
Buy BuzzBomb Tackle single hooks and single bumpers if preferred, but realize that even our hooks are custom made and designed for optimum fishing performance.